Despite an increase in the ways to find free music on the Internet, downloading free music for offline use on iPhone remains a daunting task. Not only is it time consuming because most music downloaders have been removed from the App Store, but it's downright annoying as well. Since iOS is strictly against illegal music distribution, and rightly so, the need of the hour is an offline music streaming service for your iPhone. However, there are hordes of music streaming apps scattered across the App Store. Some of them are quite good and can play music without wifi and some are good… totally outrageous. To save you the trouble of finding and selecting a decent iOS offline music app to play music without wifi, here is our roundup of the best free music download apps for iPhone.
How to download music to iPhone without iTunes?
You must have tried to find an effective solution to this age-old nagging problem. How to download music to iPhone without iTunes? Well rest assured, these streaming services which have been handpicked from a plethora of music apps on the App Store will save you precious time and get it all done in the blink of an eye. These apps are not only adept at delivering new music, but also can meet your offline music listening needs, i.e. play music without wifi. Gone are the days of downloading songs from the Internet or YouTube and stacking them right on iPhone. So, are you ready to check out the best free music downloader apps for iPhone? Here we are-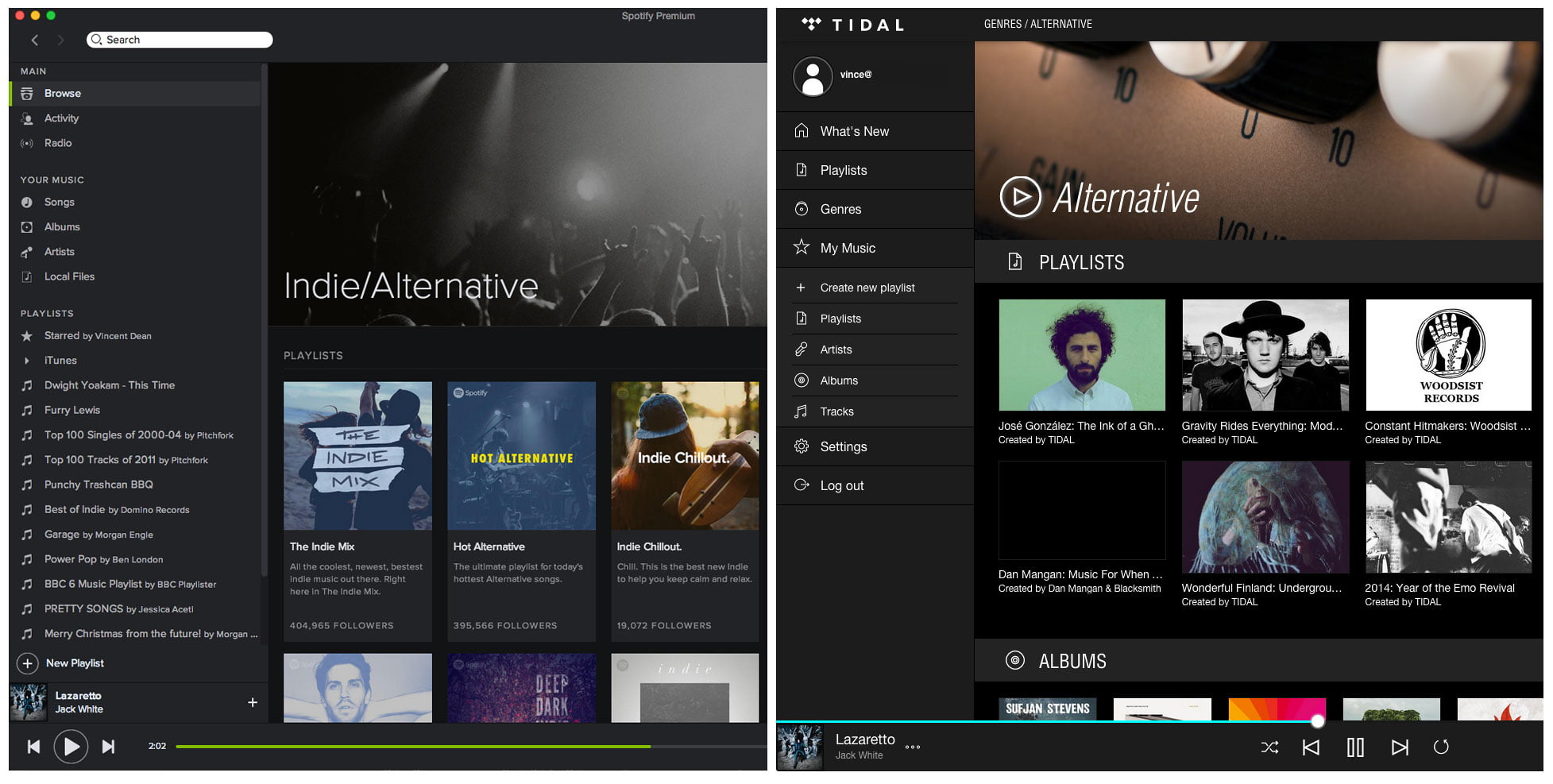 Designed on the lines of Spotify, Tidal provides access to high fidelity music tracks with a robust music sharing functionality as well as an offline listening mode. The best part about offline mode is that you can save your favorite audio tracks, albums and even playlists right to your iPhone in formats like FLAC, AAC, ALAC and listen to them later without internet connection. Tidal comes in handy when you are recovering from a miserable data plan or when your connection is slow.
To download songs with Tidal, all you need to do is select an album / playlist and tap the offline toggle under the album name. If you want to save storage space on your iPhone, Tidal also lets you delete downloaded songs by disabling the toggle.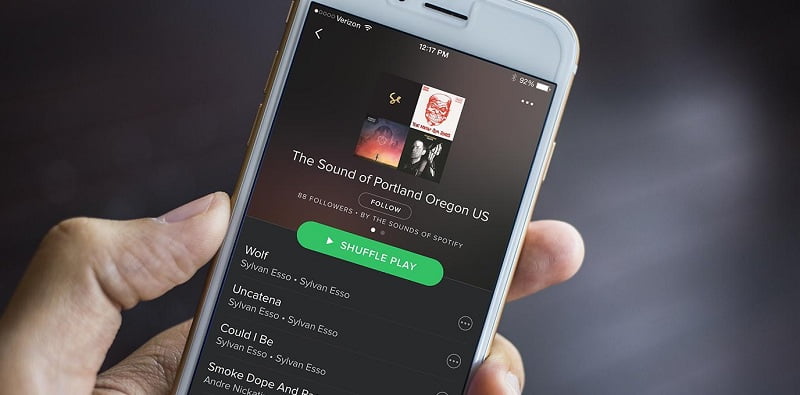 A very popular streaming service, Spotify for iPhone has a nice interface that hooks you from the start. Although primarily used as a streaming app, Spotify can also record tracks for relentless offline playback. Therefore, it is considered to be one of the best free music downloader apps for iPhone.
Moreover, he groups together all available tracks according to genre like rock, country, classic and more. If you want to download a particular song, playlist, album or group, go to "Songs" and activate "Available Offline" until it turns green. Then go to the menu, select Playback in the settings and activate the offline mode. There ! You are settled with your downloaded song catalog.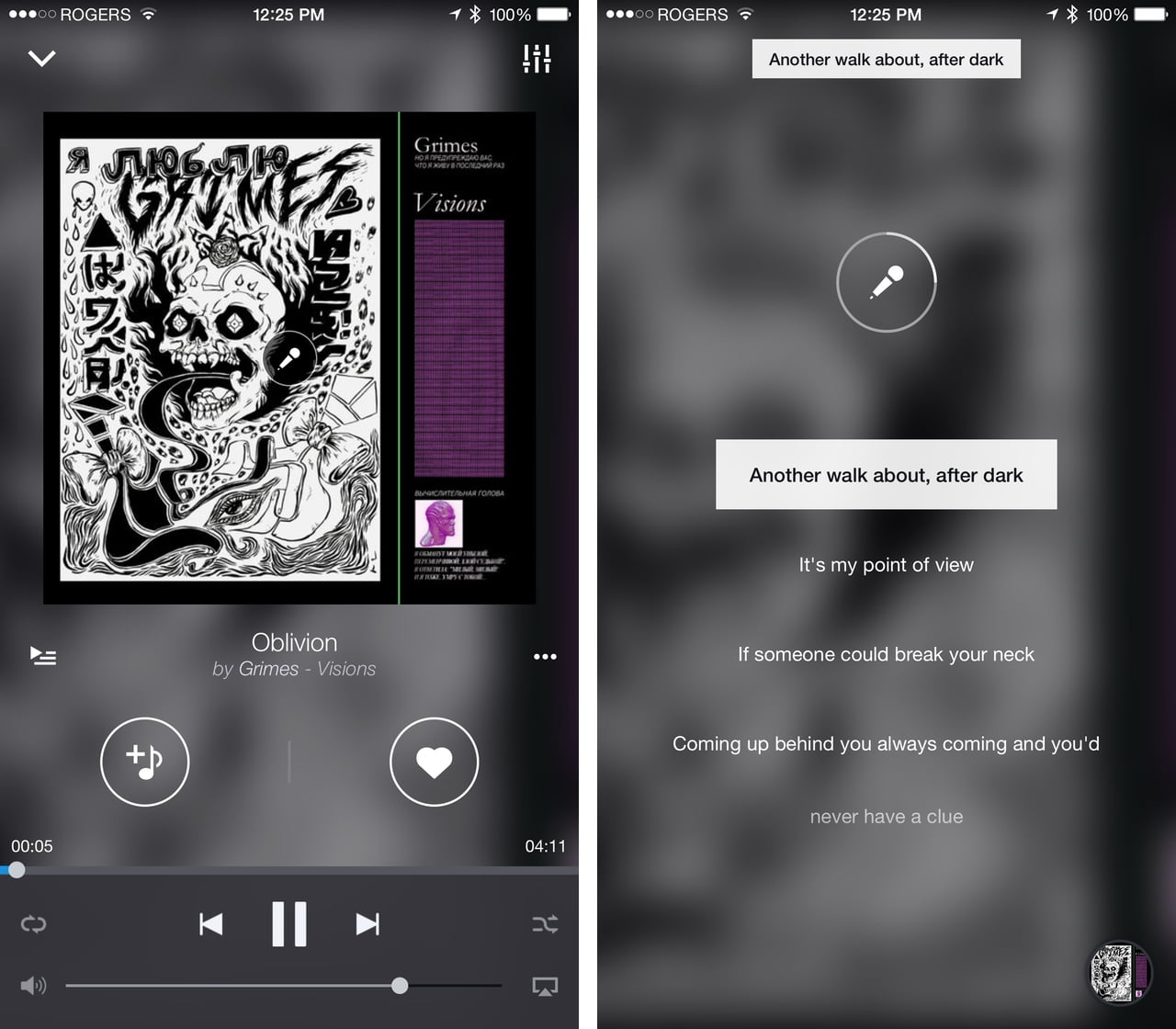 Another awesome app to download free music to your iPhone, Deezer makes offline music downloading a reality for many users. It also has a catalog of more than 43 million tracks and allows you to discover new music via its personalized recommendation tool. In addition, thanks to its organized algorithm, you can easily discover new songs and artists (based on your research) without wasting time. So much so that you can enjoy your music with precise lyrics to good measure.
However, a downside is that if you uninstall the app, all downloaded offline songs become unavailable. Plus, Deezer is free for just 48 days, after which you'll need to pay a monthly premium of $ 6 / month.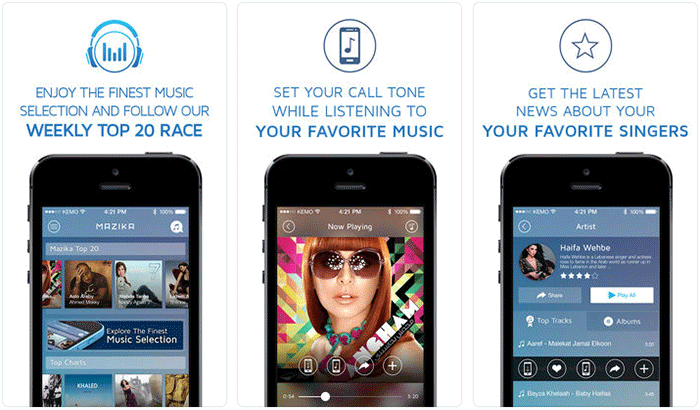 Music lovers, rejoice! If you are feeling tormented by the task of managing your entire song catalog for offline use, then Mazika is here for you. A popular platform for streaming music on iPhone, Mazika comes with some brilliant features. To begin with, this makes song management easy. Users can download up to 10 songs from the web simultaneously without any problem. In addition, Mazika comes with a integrated Navigator to make it easier to find the audio tracks of your favorite artists.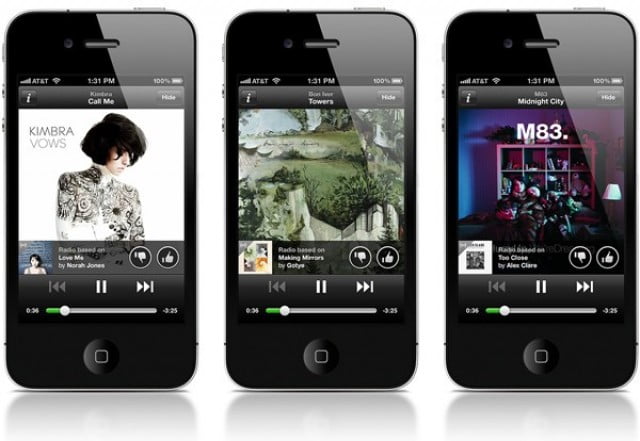 One of the most popular music streaming apps, Pandora has accumulated many downloads from the App Store by being an offline music app for iPhone. With a clean and uncluttered interface, Pandora deploys a radio style approach, where you can just enter the name of a song / artist and Pandora create a music station based on similar lines.
What else is this app going for? Pandora is not only one of the best free music downloader apps for iPhone, it is also invariably useful for Android smartphones! Plus, you can spruce up every song on the station however you like with Pandora's 'Refine Station' feature. Of course, users can download music for offline use as per their convenience and even add new musicians or songs to a station.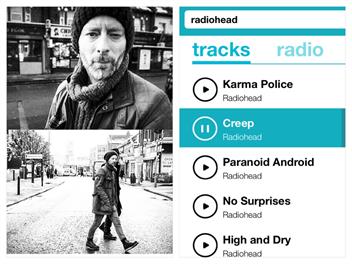 Rather unique feature in our list of the best free music downloader apps for iPhone, Free MP3Box can stream any song based on your YouTube search. In addition, there is an owl hashtag feature to add your favorite compositions or explore the latest charts. In addition, Free MP3Box can also provide you live radio broadcast options for free.
All in all, with Free MP3Box at the helm, you don't have to worry about finding storage space or managing downloads. Since all music is legal, you can turn off your internet connection if it is slow and happily enjoy the downloaded music.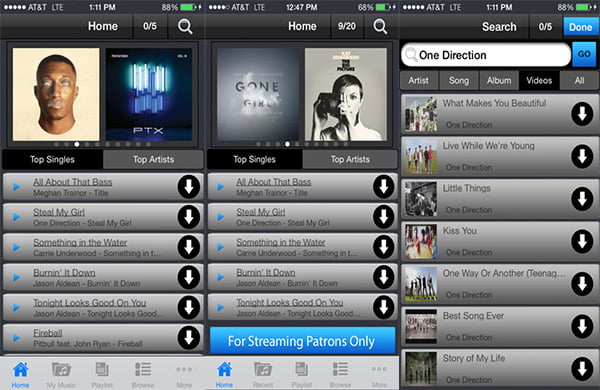 Consistently ranked among the best free music downloader apps for iPhone, Freegal Music helps you explore your favorite tracks libraries of the top 10 songs in each section based on genre or category. This helps users not to turn to other apps as they are connected from the start thanks to Freegal. intuitive and clean user interface. Not to mention that navigation becomes a breeze for people who want to browse thousands of songs in a multitude of categories.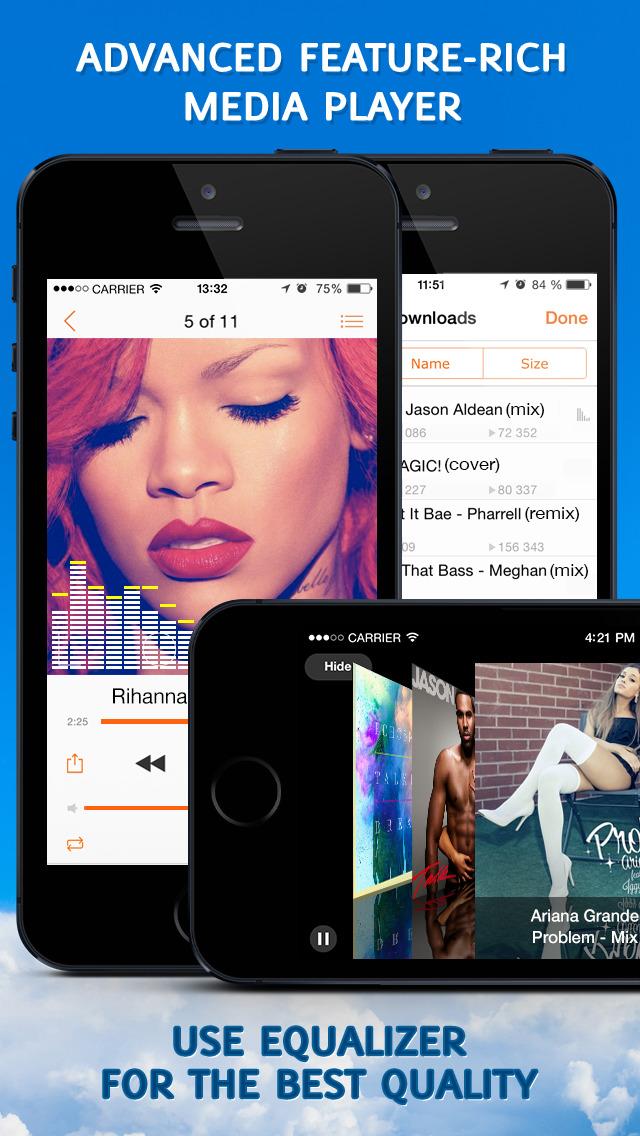 A highly rated app on the App Store, SoundTube lives up to its name, meaning that it is a music download application that operates on the model of a "tube" service. Labeled at zero cost, SoundTube has a deluge of great features such as a dedicated music player and a few background music playback options make multitasking interesting. Moreover, you can search for songs of your favorite artist / group or create playlists very easily thanks to its search unit and change equalizer settings according to your tastes.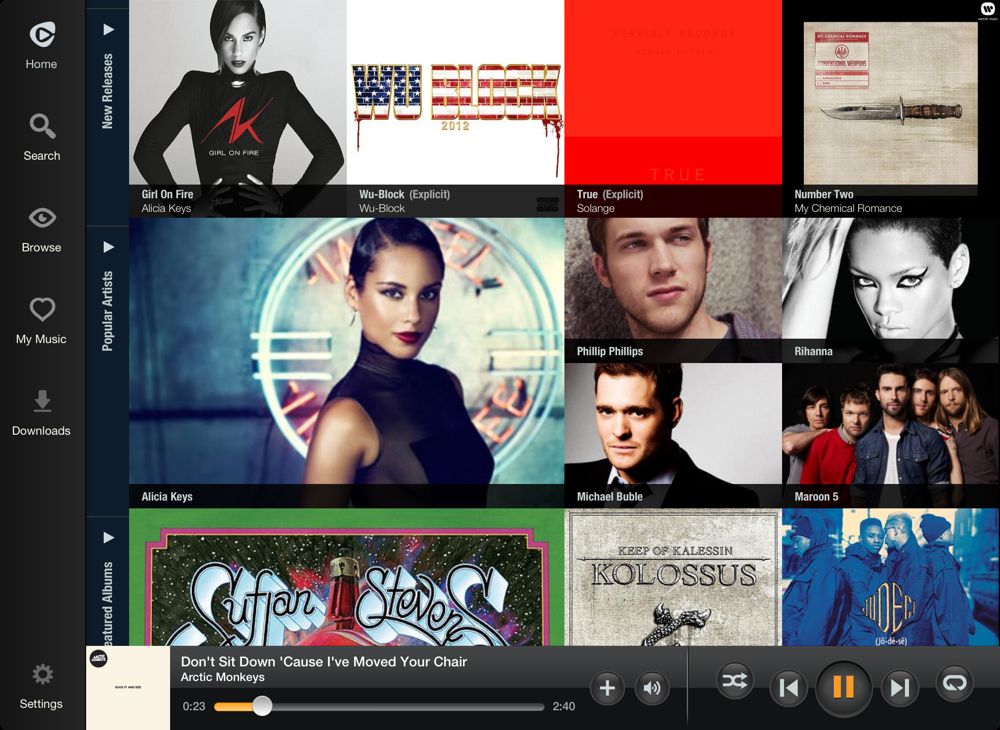 If you are a music enthusiast who enjoys having thousands of songs on their iPhone at your fingertips and want to download them all, then there is no better alternative than Rhapsody. There are many other factors that inject Rhapsody into our list of the best free music downloader apps for iPhone.
Take for example, his zero advertising policy of tolerance. You will never be bothered by pesky advertisements or spam messages. Moreover, you can also enjoy great offline music playback options. Overall, Rhapsody is a great app if you are looking for a no-frills free music streaming service for your iPhone.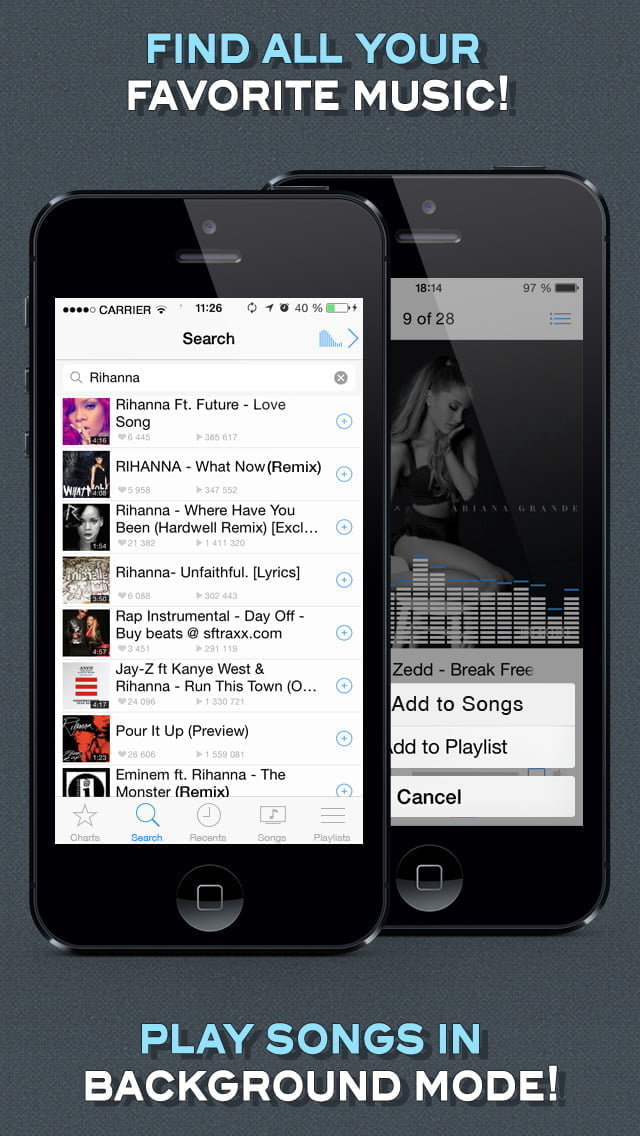 The first thing that struck us about Musify is its seamless grip feature. Relying on an elegant and easy to use interface, Musify makes music search, that is, songs, albums, playlists, a walk in the park with its tablecloth unique pressure function. In addition, there is a ton of background music playing options also available if you want to multitask on your iPhone. You can also follow your music savvy friends and get music recommended by Musify based on your interests.
How to get the best free music downloader apps for iPhone: share your thoughts
Getting these apps to play free music without iTunes is a walk in the park. In case you were wondering how to make them stream music without wifi, you don't have to worry at all. You can download music directly to iPhone from these apps or from YouTube which serves as a repository of some of your favorite music genres.
And… it's a wrap! So, did you like our roundup of the best free music downloader apps for iPhone? Did we miss any of your favorites? Sound off in the comments.
SEE ALSO: Best Free iPhone Data Recovery Software
SEE ALSO: 10 best free music player apps for Android